Attention: Unique Non-Traditional Investment Opportunity – For Entrepreneurs ONLY!
Traditional Angel & Venture Capital for Existing &
Successful Growth Entrepreneurs is Dysfunctional and Broken
Are You…?
1) A growth entrepreneur business or practice builder with a real business – currently high-six to low-seven figures with ambition, drive, and tenacity to get to high-seven or even eight figures?
— And / Or —  
2)  A high-impact, high-value, strategically aligned advisor, coach, mentor, or dial-moving service provider for the entrepreneurs described above?
If you answered "Yes" to one – or hopefully both – you may not ultimately choose to participate in what we are doing, but I promise you will be interested in discovering more.  This opportunity as an entrepreneurial capital experiment isn't really about the investment at all.
Our focus is not specifically on raising capital just for funding.  Our focus is to show an alternative path for how to fix a backward, bureaucratic, and broken capital funding and finance system.
It is about a new approach to a terribly dysfunctional and mercenary structure that works against the best interests of entrepreneur business and practice builders — almost every time.
If you're still with me, you are our ideal target for this program.  You are an entrepreneur as well as someone who works with and serves other entrepreneurs.  You may also be an investor in other entrepreneurs in which case I'm about to piss you off.  Please hear me out before you grab your pitchforks and organize the torch carriers.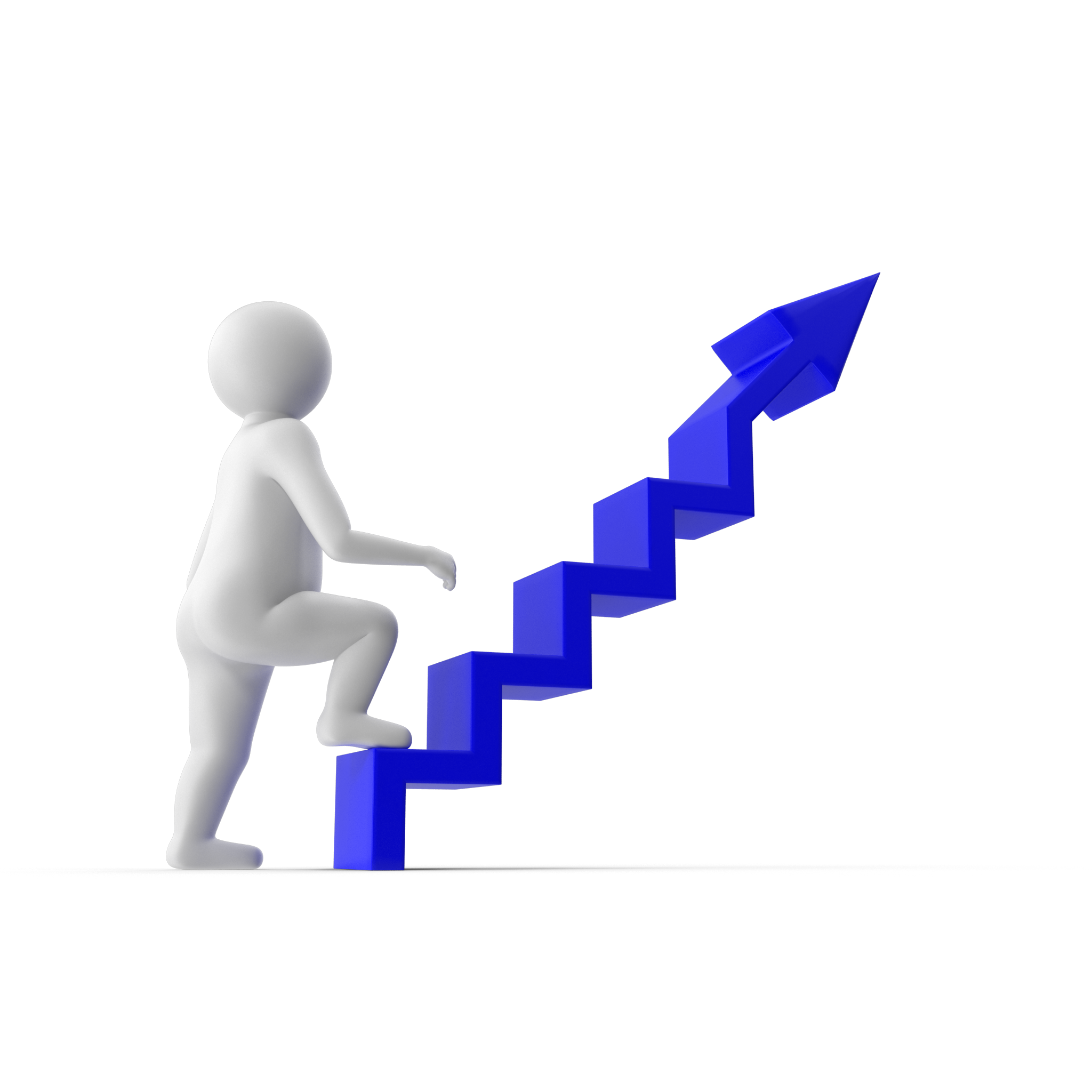 Our Specific Opportunity Is For Entrepreneurs On Both Sides Of the Capital and Funding Equation
My focus is to share a big idea and invite you into helping us test it to give it life so we can expand and share it. 
This is an appeal to ask you to open your wallet.  I'm going to ask you for $2500… possibly as much as $25,000 if you really get what we are doing and get excited to join us on this entrepreneurial adventure.
I'll provide more details later, but for now to keep it simple, we're raising $250,000 to strategically use inside our existing business (Kahuna Accounting) as a practical test to demonstrate a new type of aligned capital.
This is NOT a standard offer.  We're actually selling a sponsorship program with a seat at the table for this developing opportunity.  Our program is limited to only 100 individual participation units at $2500 each to create as much as $250,000 total funding to underwrite this unique entrepreneurial 2X ALPHA Test.
2X represents two times (or 200% Return) on the initial sponsorship purchase.  In case I forgot to mention, 2X represents our core promise – a 2X Return as a Royalty Reward for sponsoring this program of discovery.
There is certainly more to the program.  Additional information along with program specific details to follow.
Conventional Growth Capital Options for Existing Entrepreneurs
Are Variations of the Same Flavor of Terrible!
I Hate to Break it to You – Lenders and Investors Are NOT Your Friends*!

If you answered "Yes" to one or both of the original questions, you know exactly what I'm talking about.  You either need to kiss the ring of the banker or try to impress the finance expert with six letters after their name, yet absolutely no clue what it means to be an entrepreneur business builder… –  OR  –
You need to bow to the mercenary algorithm sharks promising quick cash but delivering mole-hill sized funding with Everest-size interest.  Worse still is an amortization and payback timeframe shorter than the lifespan of a pet goldfish in a first grader's classroom.
Angel & VC Equity options are not any better.  "NO!" is the default standard in all but the narrowest of cases.  Even in the very rare circumstance where equity funding could be a legit possibility, the trade-offs and compromises that arise in negotiations and due diligence whittle away your dreams.
The lack of alignment with your entrepreneurial vision is disappointing and demoralizing!
*There are certainly exceptions that prove the rule.  We have good friends and entrepreneurial peers with entrepreneur-friendly models.  This rant is not directed at any person or company – it is directed specifically at the broken system as a way of revealing the previously hidden opportunity!
But It Does NOT Have to Be This Way!
We discovered an amazing opportunity and very real yet unmet need in our work with other growth entrepreneurs providing entrepreneurial accounting services to ambitious business and practice builders.
We discovered a specific niche of a niche within the category of growth capital we call Strategic Growth & Acceleration™ (SGA™).
Perspective Shift – Entrepreneurs are Value Creation Champions and Economic Superheroes!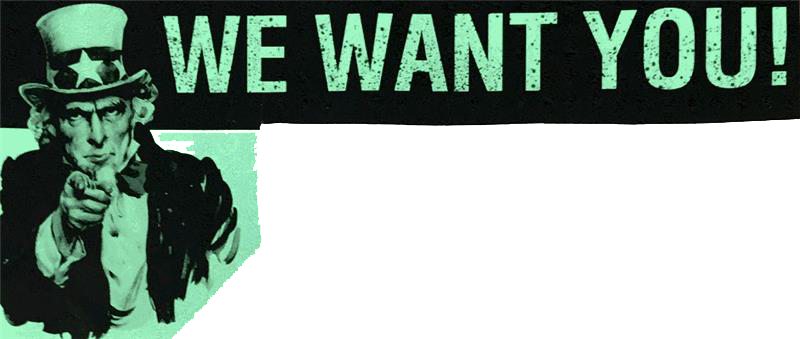 You are an entrepreneur.  You had a vision.  You organized the vision.  You nurtured and championed your vision. You organized and executed your vision creating something where before there was nothing.
You funded your vision.  You capitalized your business from what you previously earned and saved – as well as money you probably borrowed from your future.  If not, you are the rare example.
You've had ups and downs; wins and losses.  You've achieved and you've been set back and yet you keep going.  You created something successful that is valuable to customers, clients, employees, vendors and the entire ecosystem you live in.
You are an entrepreneur with a vision to grow and scale from where you are now to where you know you should be… if you can just get across this "Freakin' Gap" to get out of "No-Man's Land" stuck at "Too Small to Be Big – Too Big to Be Small"!
You know you can do it.  You have the right team and the right understanding of your market and how to serve your market.  You've invested a great deal to get to where you are.  Nothing is easy.  There are escalating challenges and compounding risks.  There are ongoing sacrifices you continue to make every day as you forge your dreams.
You are an entrepreneur.  You are the risk-taking, value-creating and opportunity-making force driving the heart of the United States economic engine… You Put Your Ass on the Line and DAMN IT… YOU DESERVE BETTER!
Message from Frank F. Lunn, CEO of Kahuna Business Group, Inc.
You may be wondering who I am…  If you don't know me or Kahuna, please let me introduce myself.  My name is Frank F. Lunn.   I am an actual person leading an actual team working in actual brick and mortar business.
For the last, 25+ years I've experience the good, the bad, and the ugly of the entrepreneur journey. I welcome ou to this journey and sincerely hope you will join us on this adventure!
"A Rising Tide Lifts All Surfboards!"
Ready to Invest and Be Apart of the Solution?
Plateau Busting – Capital as Rocket Fuel to Transition from Incremental to Exponential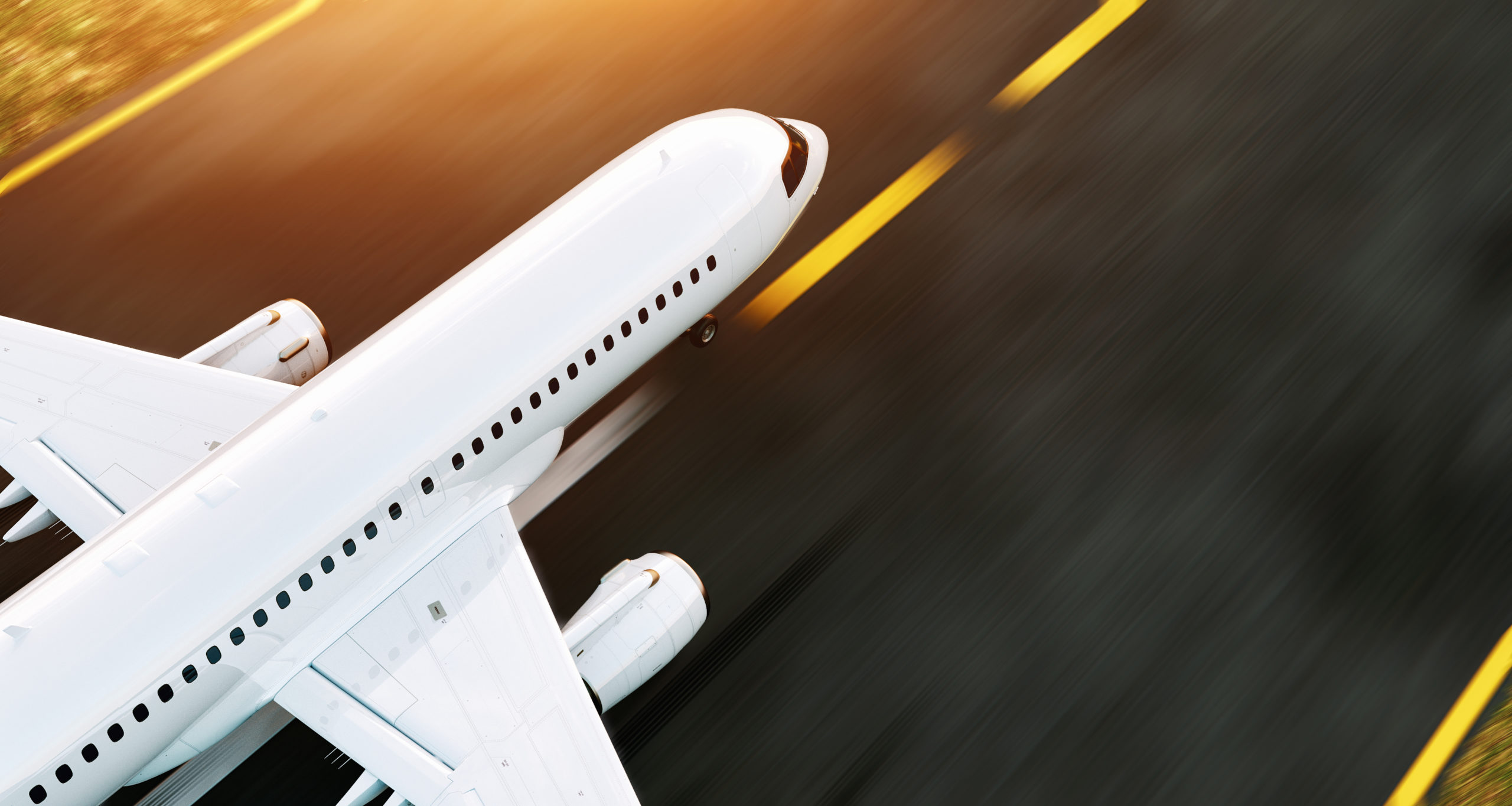 We're talking about transition funding for entrepreneurial transformation from flat and incremental growth to dynamic exponential growth.
I'm talking about the transition point where a great entrepreneur with a great business and a great team and great systems can make the transition from ordinary to extraordinary – the point of transition on the graph from slightly up to the start of the J-shaped curve.
Current capital and funding system – specifically for solid and established entrepreneur business & practice builders – is  convoluted and complex.  It is NOT designed for this specific entrepreneur OR their business.  The giant, oversized returns (aka "home runs") don't exist in this space… at least not in the "traditional" sense.
This area of entrepreneurship is rife with strategic and very investible opportunities for significant compound returns… just NOT in the current box of traditional debt or equity.
This is a unique application of a unique gaping hole in the market for capital as a rocket-boost to the next level.  This is not an ordinary investment or like anyone else is doing – please let me explain.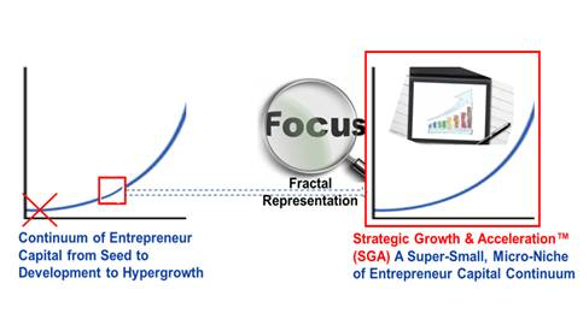 Aligned Strategic Growth and Acceleration™ Capital for Entrepreneurs Committed to Scale
For successful and ambitious business building entrepreneurs committed to growth, traditional options for capital are mismatched… terribly mismatched… structurally mismatched… fundamentally mismatched…
Capital for Entrepreneurial Growth and Acceleration is Mismatched and Misaligned.
Solving One Key Missing Component: Strategic Alignment
The strategic and aligned application for this category of capital specifically targeted for:
the right entrepreneur

in the right business with the

right team at the

right stage and

right inflection point in business for the

right use of…

the right TYPE of capital
This is NOT for startup or seed capital.  It is not it for working capital or ordinary operational capital. This is capital specifically for the purpose of strategic growth and also for acceleration of the growth – aka "Exponential!" 
Think of traditional capital like regular military – certainly necessary and appreciated.  Contrast this with Special Forces Capital — organized for a unique and specialized strategic mission. 
Special Forces in the military have a specific focus, specific skillsets,  and specific missions.  Think of the SGA™ Capital concept as Special Forces Capital – to be applied as a Strategic Force Multiplier related specifically to Strategic Growth & Acceleration. 
Click Here to Read 2X Alpha Program Overview
Strategic Growth Acceleration Capital™ is the right ammunition, in the right weapon, with the right targeting system, in the hands of a trained sharpshooter, aimed at a specific target along with a trained and experienced spotter with eyes on the target sitting right beside you.
There is no such thing EVER as a sure thing – but why not create as many factors in your favor as possible while removing as much risk as you can?
IF You are An Investor – BUT NOT an Entrepreneur Business & Practice Builder…
Sorry, You Cannot Play in Our Reindeer Games!
Why? This is an exclusive program designed and built specifically:
By Entrepreneurs — FOR Entrepreneurs
Our vision is to test, prove, refine, and expand this program in a very practical way with entrepreneur business and practice builders on BOTH sides of the transaction:
Entrepreneur Capital Providers  –  AND  –  Entrepreneur Capital Deployers
And also to utilize our Dynamic Guidance Acceleration Accounting™ to connect
"High-Impact, High-Value, Strategically Aligned Advisors, Coaches, Mentors,
and Dial-Moving Service Providers"
Who are best positioned to STRATEGICALLY & CATALYTICALLY ASSIST
BOTH above groups of entrepreneurs on their Epic Adventure – the Journey of Entrepreneurship!
An Idea So Crazy, It Must Have Come from an Entrepreneur
We are raising capital, but not in the normal way.  This is NOT your traditional investment or even a traditional crowdfunding opportunity.  We aren't going to ask you to "invest" in the traditional sense.  We want you to purchase a small part of our BIG Idea… and if you'll let me explain, we will make it very worth your while!
There are risks but the reward is much greater.  Even the smallest traditional angel investments start at a minimum of $25,000. Our opportunity is 1/10th of that.
We don't want to trivialize this… Frankly, I'm the type of man that saves paper clips… 🙂 
This is purchase investment is only 1/10th of a tradition angel or syndicated investment.  This is not a financial investment but an investment for sponsorship of a practical and beneficial experiment.
Minimum purchase is one (1) unit for $2,500

Maximum purchase is ten (10) units for $25,000

Any number of units between one and ten may be purchased
SGA™ Capital to Demonstrate Entrepreneurial Alchemy
There is no minimum number of aggregate units of sponsorship necessary to adequately test and document this concept.  Obviously, the more capital we have to initially test, the more micro tests we can accomplish with regards to strategic innovation and optimization initiatives.
Every dollar attracted to this program can be put to the test in our entrepreneurial experiment.  We'd be just as happy testing and proving $100K into $200K as $250,000 into $500K.
This experiment is definitely self-serving with direct value for Kahuna.  The larger opportunity, however, is for the relationships of our ALPHA Test sponsors and benefactors we'll get the privilege of paying the 2X Royalty Reward.
It's too early to say just yet, but will you be upset if we show up at your home or office with an oversized Publisher's Clearing House sized check??
Regardless of whether we only subscribe 10 or all 100… whatever size R&D capital test fund we create – we start our mission on June 1, 2020.  This first 2X ALPHA Program closes as soon as we sell our maximum capacity of 100 Participation Units @ $2,500 each or on May 29th, 2020 – whichever comes first.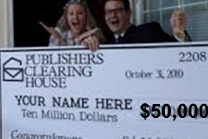 2X ALPHA R&D Experiment Initially Focused on Kahuna Accounting
2X Alpha is the first of several planned entrepreneurial experiments regarding aligned SGA™ Capital.  If you chose to participate as a sponsor, you will have ROFR (Rights of First Refusal) to participate in all future endeavors.
We certainly can't make any promises yet… But, as we prove and refine this concept, you'll have opportunities (without any obligation) to participate in other controlled experiments.
Beyond simply the valuable capital and funding aspect, our vision is to develop an applied capital framework with Dynamic Guidance Acceleration Accounting™ at the core providing open architecture transparency as well as connected accountability.
This is not an investment in a security or a traditional financial investment.  It is a sponsorship for a journey of entrepreneurial discovery.  If we are successful, you will receive a 2X Royalty Reward along with open architecture information, benchmarking, documentation and sharing of the lessons learned along with how we plan to adapt.
We value collaboration and plan to openly share everything with our strategic partners so you can adapt and apply to your own situation and opportunities.
Even Our Failures Are Edible
If this program works like we plan and anticipate, we will convert 1X into 3X to pay back 2x within 12-36 months — or possibly even sooner.  HOWEVER – If this does NOT work according to plan — if this is a big bust and we totally miss the mark — guess what??
We'll still provide you a 2X Return – Before the end of 48 months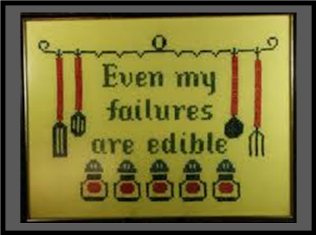 Growing up, my Mom had a cross-stitched plaque in our kitchen with the saying, "Even my failures are edible."
If this does not go according to plan and we do NOT achieve the results we believe we will or even if something crazy and unforeseen happens — kind of like the world we're living in right now with the Covid-19 crisis – we'll still take 100% responsibility to provide the promised 2X Royalty Reward in a timely manner — no less than 48 months from when we start in June of 2020.
Your opportunity is $2500 up to $25,000 for a 2X Royalty Reward within 36 months if it all goes as we plan.
Although we may classify it more like a "Double Your Money Back Guarantee", if we do NOT achieve our target objectives, we still guarantee a 2X return of your initial sponsorship within 48 months.
Alignment for Catalytic Synergy – A Force Multiplier Effect
Now before you think I'm too flaky, let me explain one more thing.  Strategic Growth and Acceleration™ capital is part of a larger meta Strategic Growth and Acceleration™ equation.
Again, this is a niche of a niche of a niche of a category within a category related to both entrepreneurship and capital, but it doesn't really fit into anything that currently exists.
Let me ask you- knowing what you know now and with the experience that you have if you were in charge of starting venture capital and growth capital all over again from the very beginning four specifically for entrepreneurs… would it look even remotely like it does now? I can answer for you.
Frankly, the current system of venture capital is broken dysfunctional confusing elitists bureaucratic and a Rube Goldberg that would make Rube Goldberg confused.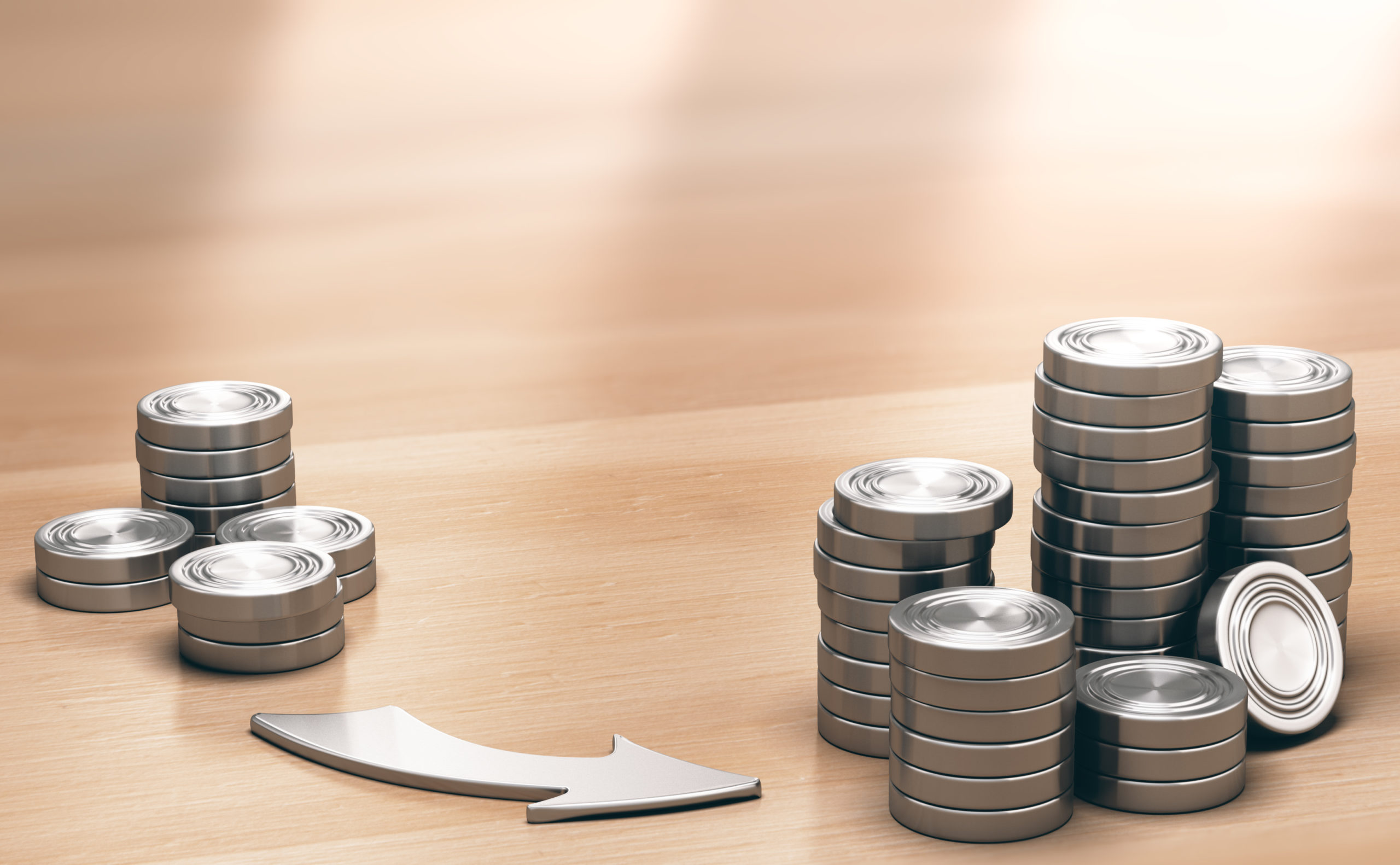 To Quote PJT – "What the Hell do You Have to Lose?"
We don't have any expectations of anyone getting involved or helping us with anything until and unless we prove our assumptions – but hey, if your name is Jay, Dan, Dave, Pam, Jim, Frank, Perry, Roland, Kim, Ryan, Tom, Joel, Alex, Chelsey, Mike, Jill, Tony, John, Steve… (and others — you know who you are ; )… we'd love to chat!
If any of you can utilize your talents to extrapolate where we're going with this (hint, hint) to create future funding to pay for people like you to provide YOUR Strategic Growth and Acceleration™ services to people like us — and essentially let us create not only a funding vehicle to pay you, but to create funding and future cash flow without mercenary debt or unaligned and non-strategic equity tradeoffs… then you might want to learn more.
If you understand what we're doing and what we are working to accomplish and you would like to help us to accelerate this experience experiment to advance the 2X Royalty, I'm not going to put up a fight.
Feel free to send me an email at your convenience to Frank@Kahunaworld.com or call me at 309-807-0448 (wink, wink – nudge, nudge.)
In all seriousness, we'd love to get likeminded Thought Leaders and Experts we know, like, trust, respect involved in this crazy strategic joint venture capital experiment going forward.
If you are reading this, you are probably one of my dream 100 ideal JV partners.  (You never know unless you ask).
Never Let a Good Crisis Go to Waste!
When most people get scared, they draw back and shrink back… if you are most people, I get it.  We aren't like most people and this program is boldly going forward regardless of what the frightened world does.  This is what we're going to do… you either get it or you don't.
If you don't, that's OK you are probably normal.  Even if you get it, you still may not want to participate until we prove it.  That's OK – again, you are probably normal.
If, on the other hand, you get it and see where we are going, understand the risks, the rewards, and the risk mitigation for the lowest possible downside compared to the most significant and valuable upside …
You may not be normal – possibly even a little bent; and exactly the type of entrepreneur we want to collaborate with!  "Fortis Fortuna Adjuvate!"  -> "Fortune Favors the Bold!"
Congratulations… Your Future is Now!
Time to Take Action — Either you are not the right Avatar – Or – you  don't have the vision – Or – you don't have the capital to invest even $2500 (either or both of those would basically disqualify you as our ideal avatar) – Or – You Simply Don't Know/Like/Trust me or Kahuna (ouch)  Hurts but I get it.