ATTENTION: AMBITIOUS GROWTH ENTREPRENEUR & BUSINESS BUILDERS. 
I Have Three Important Questions for You:
Are You a High Six or Low Seven Figure Growth Entrepreneur with Dreams, Desire, & Determination to Drive to Eight Figures … or Even More?

Ever Been Disillusioned, Disheartened, Distracted,  or in Any Way Disappointed with Capital & Funding Options NOT Aligned with Your
Entrepreneurial Dreams & Ambitions?

Are You an Investor – An Entrepreneur Investor?
If You Answered "Yes" to the Questions Above , Then Our R&D Experiment in the niche category of  Strategic Growth & Acceleration™ Capital (SGA™ Capital)  Just Might Interest  You.
You May Not Think of Yourself as an Entrepreneur AND Investor.  But Guess What… You ARE!
You're Either Investing (Reinvesting) In Your Business or Taking Some Money Out Of Your Business To Invest Elsewhere.   
As a fellow entrepreneur investor, I'd like to share a unique idea and exclusive opportunity combining all three above… And a 2X of your investment Royalty Rebate a reward for your entrepreneurial participation.
For an "Investment" of as little as $2,500 — And no more than $25,000, we would like you to participate as a sponsor and founding member of this unique entrepreneurial R&D program. 
Your sponsorship also includes a valuable membership in our current and future programs. (more about that later)
And Yes – Whatever you purchase as a sponsor, you will receive a 2X* Royalty Rebate (200% Return) of your initial purchase when the program concludes – In No Less Than 12 Months, But No More Than 48 Months.

Ready to Discover More? 
We are seeking aligned growth entrepreneur business builders as fellow travelers on an EPIC Adventure – the Journey of Entrepreneurship – Other entrepreneurs  who have ever been frustrated by the current BROKEN capital and funding ecosystem – SPECIFICALLY the lack of high-quality Strategic Growth & Acceleration Capital™ for entrepreneurs builders
Capital and capital choices specifically related to exponential growth are NOT created equal.  Most significant capital options – significant enough to fuel quantum growth and acceleration to the next level —  require gut-check decisions with terrible trade-offs and consequential compromises.
Most of these compromises fund the needs of today at the expense of a diminished or more difficult tomorrow.  Some of these compromises create costs beyond mere dollars and valuation in wealth building and some carry multi-generational consequences.
We believe there is a better way.   We believe there is a better solution for supporting entrepreneurial ambition with a more balanced and strategically aligned structure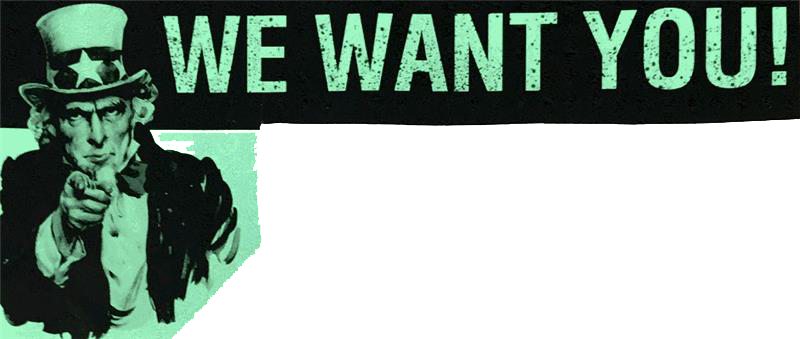 We Want YOU!  To Sponsor Our So-Crazy-It-Just-Might-Work Capital Idea!  Help Us Change The Broken Model of Capital for Strategic Growth & Acceleration Entrepreneurs — FOREVER! 
Growth Capital for Ambitious Growth
Entrepreneur Business Builders is BROKEN!

 

Getting capital in a business where you're seeking to innovate and grow, where you're not big enough yet to get giant loans, or you don't want to give up equity by selling stock, and it's hard for you to borrow, then this model of Aligned Strategic Growth Acceleration™ Capital is something you should be apart of.  We're trying to develop this model for ourselves and we would like to share the model with you.  For this first test, we are raising money through your sponsorship of this program, 2X Alpha. 

Aligned Strategic Growth & Acceleration™ = Entrepreneurial Capital on a Mission
Unlike venture capital, seeding capital, or ordinary working capital,  Strategic Growth Acceleration™ Capital (SGA™ Capital) is specifically engineered for strategic innovation and optimization of long-term ONGOING value creation.  One of our core objectives is to explore and experiment with the concept of "Velocity of capital" and the opportunities to deploy and redeploy capital in cycles of succession.  Another objective is to strategically experiment and document within the two separate categories of Strategic Innovation and Strategic Optimization.  This is the heart of Strategic Growth Acceleration!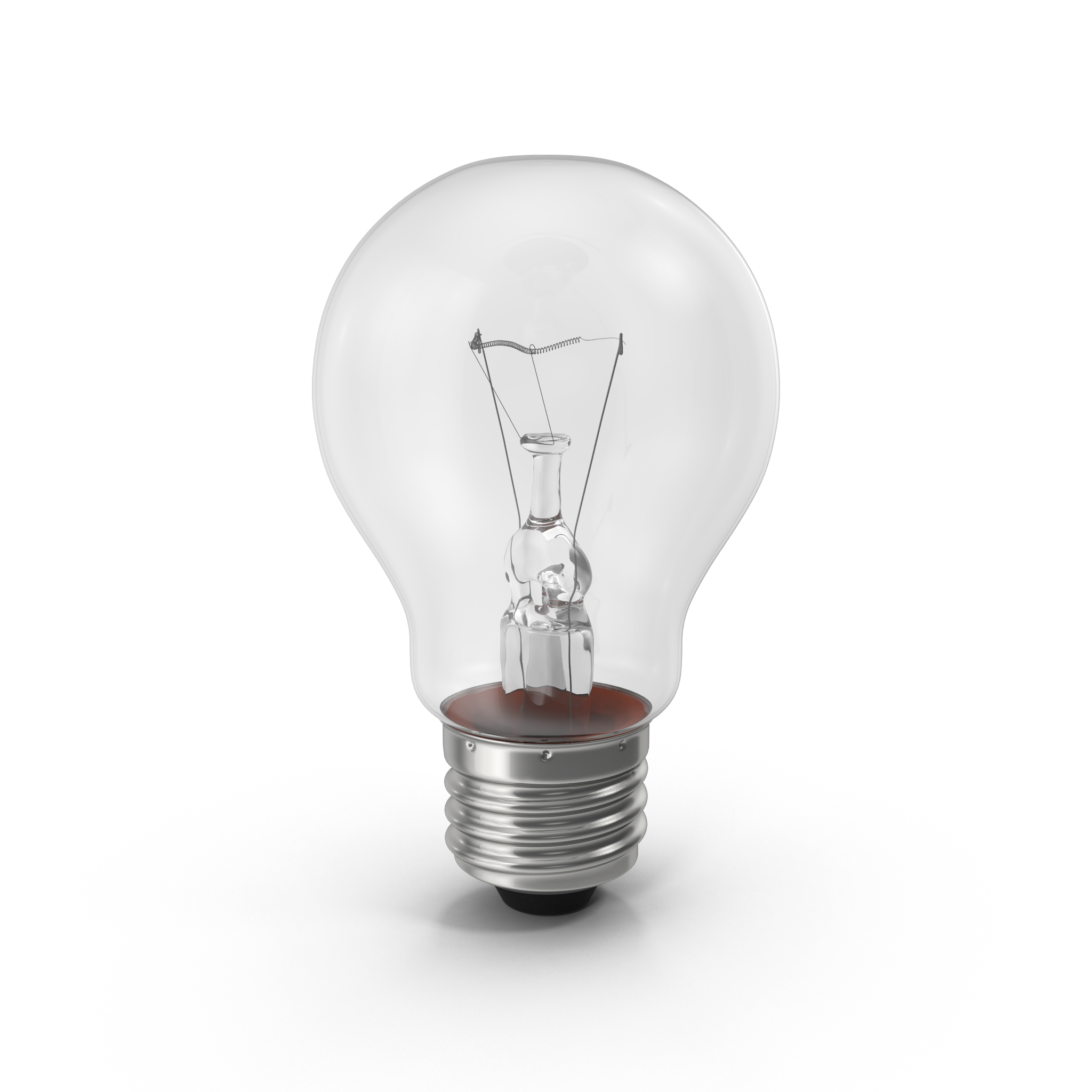 Strategic Innovation
The ability to finance a profit center that pays back capital and related interest but continues as a valuable revenue and profit center in the future unencumbered by debt with no equity dilution.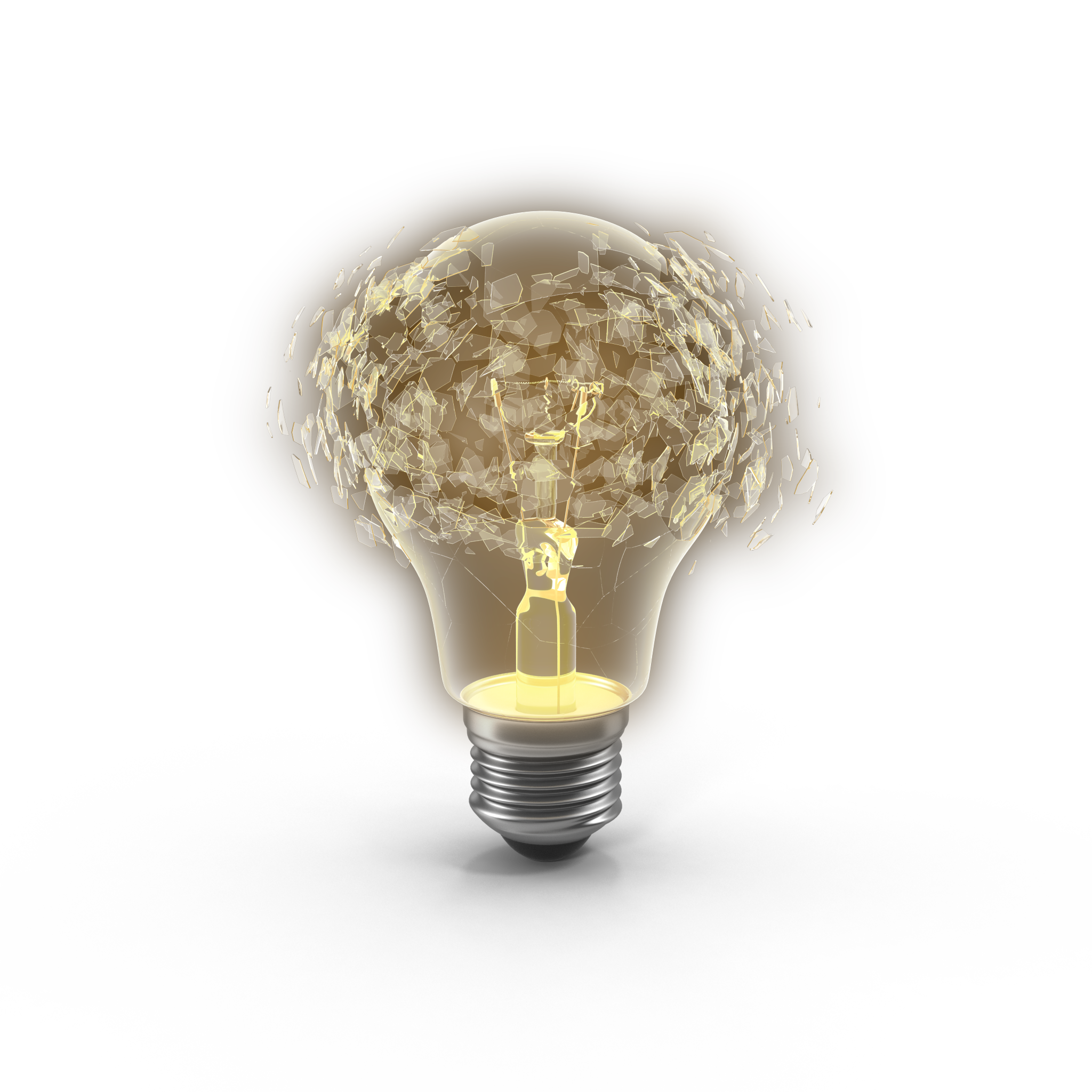 Strategic Optimization
The ability to fund streamlining systems to engineer significant cash flow improvements continuing after capital and associated interest/cost of capital all repaid.
So Crazy, It Just Might Work!
If you're interested in discovering more, we're looking for a very small aligned and strategic group of peers to join us on our B.A.M! (Bold Audacious Mission):

Other ambitious growth entrepreneur business builders looking for an opportunity to pioneer a new path for capital for entrepreneurs by investing in this program. 

Entrepreneurs who serve other ambitious entrepreneur business builders as trusted advisors, resource service providers, mastermind leaders, coaches, and consultants.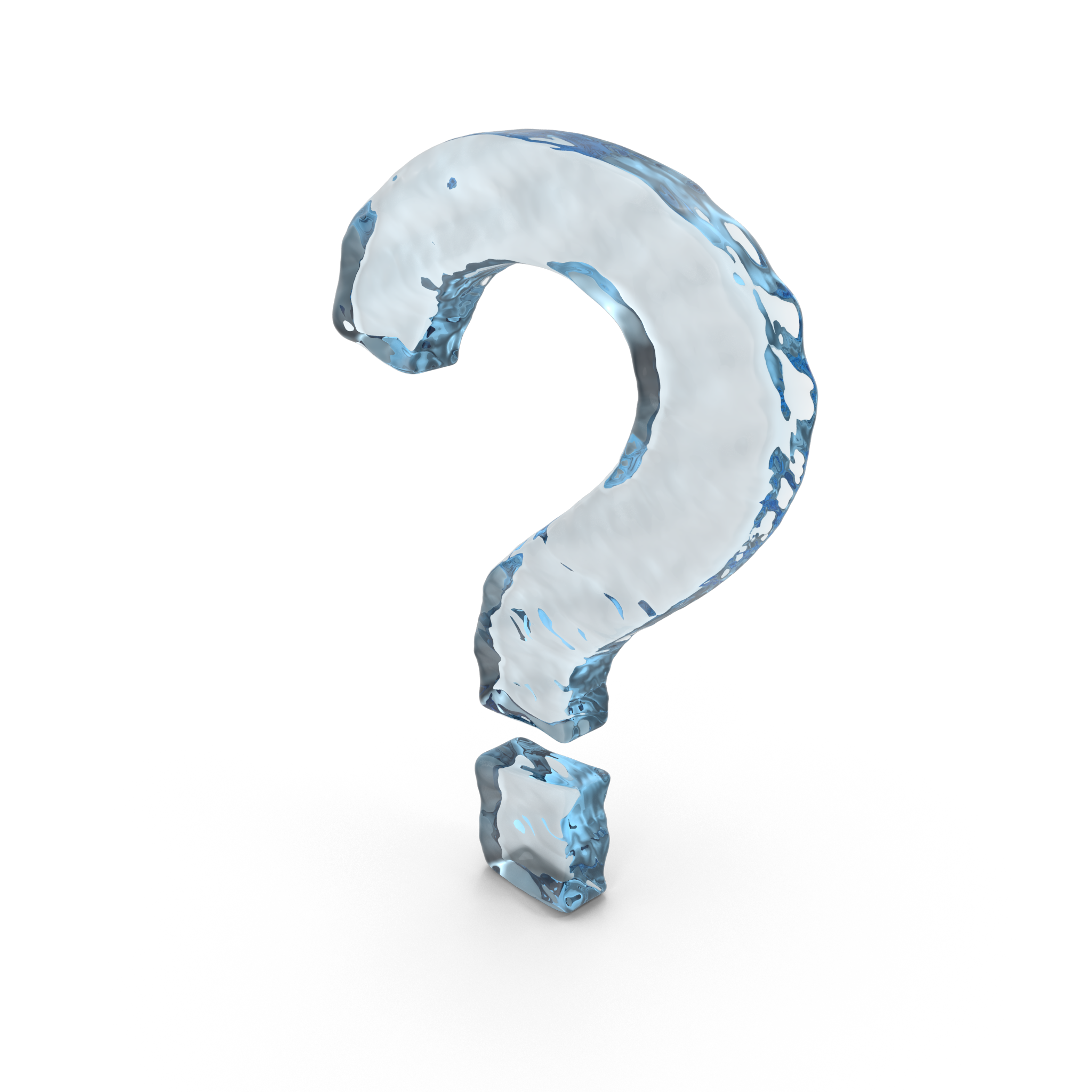 One More Big Question for You:
Can You Envision…  investing in your business… either Strategic Innovation  or Strategic Optimization with a goal of achieving a  Force Multiplier Effect – aka the "Compound Interest of Success" ??
Are You Confident You Could Achieve a 3-5X Return on Your Strategic Growth & Acceleration initiative… — or significantly even more – in the next 2 to 4 years — or dramatically even sooner??
IF You Can't Imagine This or Haven't Experienced it or Demonstrated it Working with Your Own Clients – STOP READING – this is NOT for YOU!
A  Force-Multiplier Effect!  
We believe when entrepreneurial capital providers are connected, coordinated and calibrated to be aligned with entrepreneur capital deployers seeking Strategic Growth & Acceleration™  there is power. 
When entrepreneur investors and entrepreneur builders are strategically aligned in the same mission, there is a catalytic and synergistic effect.  The desired outcome is the compound interest of success. 
This is different from traditional commoditized and mercenary capital… very different!
2X Alpha R&D Program as Part of SGA™ Capital
2X Alpha is a time-bound mission of (12-48 months ) for entrepreneur capital experimentation and discovery.  Our focus is to test and apply some game changing thinking and current practices regarding a narrow yet large sub-category of capital and funding  specifically targeting Strategic Growth Acceleration™ .
Strategic Growth Acceleration™ Capital is a major pain for most ambitious growth entrepreneurs and business builders.   It certainly has been and continues to be not only for us, but for our clients and our business and practice building entrepreneurial peers.
Our vision is to pioneer a new solution to this very familiar pain.  The concept is actually simple…  Attract entrepreneurial capital (not as debt or loans or equity) but as business acceleration capital to be paid back in the (near) future out of the NEW Strategic Growth and Acceleration and paid back specifically as a royalty.
Our 2X R&D ALPHA Test is designed to frame and test the concept as well as document and share lessons of discovery we can share with other our peer community of likeminded growth entrepreneurs.
We will bring money in (as much as $250K for this first ALPHA Test), deploy it very specifically and intentionally inside our existing 7-figure business to test SGA initiatives falling within two categories:
Strategic Innovation – Focus on the Top of the Growth, Revenue and Cash Flow Funnel (more fruit on the tree and more trees with more fruit)

Strategic Optimization –  Focus on the Bottom of the Business Funnel – Enhanced Profitability (efficiency in fruit to market, fruit conversions and more juice from the squeeze)
Our Big Premise is simple. 
 We believe we can attract entrepreneurial focused  SGA™ Capital with a plan and targeted commitment to return 2X  as an Aligned Royalty Return within a 12-48 month timeframe.
 To achieve this we need to internally deploy this capital on a series of special missions to achieve a 3-5X cumulative return – or even significantly more within 2-4 years – or even dramatically sooner.
 The construct of the test is that we will attract this capital and put it on a mission unrestricted and unencumbered by debt or cash flow encumbrances for a specific period of time to achieve a this 3-5X objective.  Could be one project or program within a mission or it could be as simple as a successful single campaign that is a steady 2X  than can be compressed and repeated multiple times for a compound cumulative effect. 
 We know this works in our business,  We know several of our clients, peers,  advisors and respected entrepreneurial thought leaders who can create a 3-5X return or even more when all components of success are strategically aligned.
 Our current capital focus is specifically focused on developing the category of SGA™ Strategic Growth & Acceleration Capital.  Our plan is to attract as much as  $250,000 through a sponsorship program via the sale of 100 Strategic Participation Units (SPUs) at $2500.
Individual and company sponsorship is limited to no more than 10 SPUs for any one person or one company.  Funding is important, but we seek to develop a peer community and want diverse participation for feedback and improvement.  
All sponsors will be provided a combination of an initial Founding  as well as ongoing Legacy Membership in our future Kahuna Capital Community.
**** Full Disclosure****
This Membership and Membership Site Does NOT Currently Exist.  Initial Founding Members will have a significant voice in feedback and design of what we will create as an entrepreneurial peer community focused on the category of Strategic Growth & Acceleration™  Capital and the ambitious growth entrepreneurs seeking to transform from incremental to exponential growth.
 Over time as we continue to develop and test and share within our community, we plan to explore different variations of this initial ALPHA Test.  We want to explore different industries, different geographies as well as different variables and design frameworks for maintaining strategic alignment with all stakeholders .
 Kahuna Business Group, Inc. (specifically Kahuna Accounting and Kahuna Capital) is the initial ALPHA Test Subject.  We need to control the variables within our control to maintain consistency in what we discover and share.  We will certainly benefit from this capital and the creativity of our newly forming community.  This also comes with a significant responsibility and duty to our program sponsors and growing community.
 Through this testing , we will benchmark, share initiatives (before and after) to develop frameworks, protocols, best practices and lessons learned relating to strategic growth and acceleration capital.
 There are special angles of opportunities specifically for strategic and mission aligned entrepreneur advisors, coaches, consultants,  gurus and thought leaders as stakeholders.  This group, when aligned and incentivized for the focused internal 3-5X ROI, can significantly accelerate the Force-Multiplier (compound interest of success) Effect.  
 If you are in this aligned advisor category, you know exactly what we mean.  You also understand why even though this is NOT a slick, clean, and polished program why it is so important for you to be part of this community on this journey of experimentation and discovery with us.   Kahuna is leading this APLHA R&D Test, but it is NOT about us.
A Message From Our President and CEO
If you are still with me, please allow me to introduce myself.  My name is Frank F. Lunn, the CEO of Kahuna Business Group, Inc. — which includes two strategic business units and brands of – Kahuna Accounting and Kahuna Capital – both specifically serving ambitious growth entrepreneur business builders, their teams, and their aligned stakeholders.
As a business owner of over 20+ years, I've discovered a pain point that affects  every business owner across our great nation… Capital for Entrepreneurs Is Broken.
Our Bold Audacious Mission (BAM!
Test to Prove, Refine, and Improve the Concept of Strategic Growth & Acceleration™ (SGA) Capital for Ambitious Growth Entrepreneur Business Builders Seeking to Scale from Incremental to Exponential.
Program Objectives:  (Not A Complete Listing)
▲ Acquire $250,000 of entrepreneurial growth capital via a program sponsorship, future membership program and a 2X Royalty Return of Investment to program sponsors upon completion of the program (12-48 months)
▲ Strategically deploy capital as an open-architecture test designed to engineer a 3-5X return (or even more) to repay the 2X Royalty commitment
▲ Repay 2X Royalty Revenue to Program Sponsors – With Gratitude!
▲ After repaying the 2X Royalty to sponsors – retain and redeploy any additional capital created
(practical example scenario – Assume $100K is provided for test purposes.  3X ($300K) is created within 24 months) 2X ($200K) is paid back to sponsors (without any further obligation or equity and control dilution).  $100K is retained to be redeployed going forward as essentially a success dividend.)    
▲ Cultivate aligned strategic relationships on both sides of the capital value equation (capital providers/capital deployers) to nurture a community of like-minded entrepreneur peers for future capital programs.   
▲ Develop a community of aligned strategic growth & acceleration focused entrepreneurs — Develop programs, systems and frameworks for entrepreneurs to short-term micro invest into other entrepreneurs.  Also the converse for strategic growth and acceleration entrepreneurs to receiving short-term micro-investments from other entrepreneurs.
▲ Develop within this same community a conduit for trusted and aligned strategic advisors programs for this to be a funding vehicle for advisors to provide services to their SGA entrepreneur clients who possibly cannot afford these services via alternative funding options. 
 Our vision for this community is to be a virtuous cycle of strategic growth and acceleration with the value provided as well as received for every member of the community — entrepreneur funding partners, entrepreneur business builders, and entrepreneur strategic advisors and value providers.
This is NOT Foo-foo, Kumbaya, Entrepreneurial Utopian Pipe-Dream – it is Aligned Strategic Capitalism by Entrepreneurial Design!
Kahuna Capital (in conjunction with Kahuna Accounting) organizes and executes a program to create a specific R&D ALPHA Test Fund of up to $250,000 through the sale of 100 individual Strategic Participation Units (SPU) at $2500 each.
What You Receive in Participating in 2X Alpha
Important Program Note – This program is an open-architecture, "learning, living, and sharing" entrepreneurial experiment. Our focus is on exploring angles related to Strategic Growth & Acceleration (SGA™) Capital.
Despite ALL efforts made to minimize and mitigate risk, there is still a risk and even a potential for failure. This program has inherent risks – known and unknown. This program is NOT about knowing certainty… it is about exploring the opportunities found specifically in the UNCERTAINTY.
This program is a live test and experiment designed specifically as an entrepreneurial journey of exploration and discovery. We would like you to consider being a sponsor and founding member in this endeavor! (perhaps add a CTA to learn more, set up call, etc.????)
The framework for this program is designed to feel like an investment with a significant value stack. In full candor and in full disclosure, much of what we envision and sincerely desire to provide is not complete and in some cases still conceptual. We're excited to share our vision for this project and all we hope to provide and accomplish.
At the same time, we have the responsibility of candor and do not want to overpromise nor have anyone participate for the wrong reasons. Please accept the programs below as a "work in progress" knowing that if you participate, you will have a voice in what we do, what is provided and where we go in the future.
Below are three specific programs our team is focused on to create the best opportunity to provide value to this first group of sponsors, members, and entrepreneurial peer explorers.
Our premise for a low-risk, high-value participation exchange is solid. Some of the features, benefits and other components will be developed and will communicated as we progress.
If not having everything pretty and perfectly organized messes you up, then you probably should not participate. While we cannot promise pretty and slick, we can commit to make this capital experiment authentic and valuable for what really matters –to explore and improve the SGA™ Capital value exchange for current and future growth entrepreneur business builders.
What We Seek in 2X Alpha
WANTED: Ambitious Growth Entrepreneur Business Builders to sponsor and participate on an exciting journey of discovery – an EPIC adventure of exploration for a new frontier of Strategic Growth & Acceleration Capital™ — designed specifically for ambitious growth entrepreneur business builders.
WARNING: Not traditional. Not ordinary. Not for ordinary, incremental thinkers who comfortable with an average status quo path. We are seeking sponsorship and participation for a nontraditional investment into a combination of the following three areas:
Kahuna Capital 2X ALPHA Founding Sponsorship – Entrepreneurially funding our entrepreneurial mission of discovery for strategic growth and acceleration capital for specifically for growth entrepreneur business builders
Kahuna Capital 2X ALPHA Membership (Both Founder and Lifetime Legacy) in a program we have a vision and plan for but have yet to fully develop
2X Royalty Redemption Reward – 2X (200%) return for initial purchase investment upon successful completion of our mission – Mission duration will last no less than 12 months and no more than 48 months
This program is limited to only 100 Strategic Participation Units – $2500 Each (Limit of 10 SPUs for any one individual or one company)
This program is very different and unique from most traditional programs. This program is initially only available for those who know us or referred by people who know us. It most certainly will not be perfect, but it will be valuable.
This program is a "learning, living, & sharing" open-architecture ALPHA Test designed to:
Introduce a new model and theory related to Strategic Growth & Acceleration™ (SGA) Capital –a new niche of Entrepreneurial Growth Capital inside the broader category of Small Business Capital & Funding.

Demonstrate the magnitude of this opportunity and the power to help growth entrepreneurs fuel their acceleration ambition.

WITHOUT the terrible tradeoffs and hidden dangers of traditional debt and equity compromises.

Demonstrate SGA Capital as entrepreneur-friendly business development capital different from traditional mercenary debt and equity capital.

Create a foundation of aligned strategic and entrepreneur centric relationships.

Develop future aligned opportunities to continue to test entrepreneurial capital concepts.

Develop a like-minded entrepreneurial peer community (focused around SGA Capital) with education, training,  tools, resources, programs, and peer interaction for those who want it.

Develop and share the agnostic entrepreneurial accounting framework and systems related to Dynamic Guidance Acceleration Accounting™ as a significant and critical component for the ongoing success of Strategic Growth & Acceleration™ Capital.
Demonstrate how Strategic Growth & Acceleration™ (SGA) Capital can create a "Force Multiplier Effect" — the ability to generate a 3-5X return (or even more) within 2-4 years (or significantly sooner.)

Demonstrate immediate (short-term) internal value creation for growth entrepreneur with long-term, ongoing revenue,  cash flow, and profits — but WITHOUT negative debt or equity trade-offs.

Show how the 2X Royalty (200% of investment) is joyfully returned after achieving a 3-5X internal return.

Provide a framework to demonstrate value beyond initial deployment and after repayment of 2X Royalty.   All capital created over 2X to be repaid continues to soldier on with new strategic growth and acceleration missions.

Create a membership site, resource center, and entrepreneur peer community.

Share models, frameworks, approaches, best practices, lessons learned, information and other valuable intellectual property for the benefit of other like-minded and aligned entrepreneurs.

Develop and refine future similar test opportunities.

Collaborate and test to expand beyond Kahuna.

Test other program variables.

Seek methodology and practice for asymmetric risk  (relatively low downside risk/conversely higher upside potential value.)
2X Alpha Mission Overview:  
Organize, Deploy, and Test the Force-Multiplier Concept of Strategic Growth & Acceleration Capital™ Organized as an Entrepreneurial Joint-Venture via an Aligned Revenue Royalty™ Capital Program.
This initial

 

ALPHA R&D Program

 

is a

 

learning,

 

living, and

 

sharing

 

practical experiment to test our model, prove our concept assumptions, accept feedback to improve for future entrepreneurs and investors. We are specifically focused on the entrepreneurial category of: Strategic Growth & Acceleration Capital™.
Who Can Participate?
Do you fit one or more categories of these three (3) specific & unique entrepreneurial audience categories:
Ambitious Growth Entrepreneur Business Builders
Currently a High-Six or Low-Seven Figures in Revenue with Desire to Scale to Eight-Figures or Even More.
You may feel stuck at a plateau of No Man's Land – "Too Big to Be Small and Yet  Too Small to Be Big."   You and your team are ready to escape this current stage of incremental and explode to the next level of eXponential.
Growth Entrepreneur- Strategic Advisor or Value-Added Resource Provider
Coach, Consultant, Advisor, Thought-Leader, Service Provider, Agency, Mastermind Facilitator, Guru  
These individuals focus helping eXponential Business Builders (#1 above as Core Client Avatar) Profitably Scale & Grow via Marketing, Advertising, Strategic Guidance, Business Development, HR, Systems, Operations Efficiency, IS/IT, Data, Training, etc
Entrepreneurial Capital/Funding/Finance Related Professionals
Involved in Funding, Capital and Finance for Growth Entrepreneur Ecosystem – Dissatisfied with Current Options with Unaligned Framework & Design.  This Includes Fundability Resources, Loan Matching, Broker Services, Training, Finance/Funding Related Service Offerings, Products, Strategies, and Programs Related to Capital, Funding, Finance and Investing INTO and FROM Entrepreneurs.
Ready to Become a Sponsor? Great! To Get Started,
Click the Button 

Below. 
Three (3) Specific Programs in Entrepreneurial Combination:
2X ALPHA 1.0 – Sponsorship
Sponsorship underwriting our strategic mission to:
 Journey of exploration, experimentation, discovery, and documentation in a practical research & development experiment.  For a small investment with low relative downside risk compared to significant potential upside value, you can sponsor and join us on this entrepreneurial expedition.
 Although unit value is all equal, there are three (3) quantity levels of purchase: Leverage – Value – Partnership
Individual Strategic Participation Unit (SPU) value does NOT change, but program participation levels create additional opportunities and opportunities for enhanced program value.
The three levels (Leverage – Value – Partnership) are achieved via the following quantities of units purchased.  Any individual and/or company will be considered a single unit and will have individual quantities aggregated into a total for highest combined (collective) participation level.
Leverage: 1-4 SPUs                  ($2500 – $10,000)
Value: 5-9 SPUs                          ($12,500 – $22,500)
Partnership: 10 SPUs              ($25,000)
Note- This program is an ALPHA Test and is still in development.  Some components are planned, but not yet created.  We respectfully request participation at any level to carry a level of understanding into good-faith efforts and timing of program and program components.
Founder & Legacy Member in (Future) Kahuna Capital Membership
Investing in 2X Alpha as a sponsor guarantees you will receive our reporting and the data we collect and organize on an ongoing basis.   After the initial six months, we're going to brief any member that wants to hop on a call to understand where we have been for a voice into where we are going.
We will do an After Action Report to review what our intentions and objectives were along with our initial benchmark and starting assumptions.  We will share what worked and what did not along with specific results relating to how we're innovating, optimizing, and deploying our SGA Capital.
 Sponsors at all levels will be provided both Initial Founder status as well as full Lifetime Legacy Membership rights for now and in the future.  
*Disclaimer – This does NOT yet exist.  There is NO current value  — Membership Program To Be Developed During Initial ALPHA Program with Feedback from Members — Details to be developed and shared later
 Leverage Member– 1-4 SPUs ($2,500 – $10,000)
Benefits:
· Documentation and Reporting – Overall program census/statistics after June 1st (Total dollars in test/number of participants/average commitment level per participant/general statistical information of participants without sharing any private or identity details.
· Visibility Options — Opportunity to stay anonymous or to be visible to others with the same choice for possible networking and interaction via membership forum
· Founding Membership
 -Basic communication – Direct and as part of forum
-Community (future developing)
-For Leverage Members, we will have a semi-annual briefing call. 
· ROFR — Right of First Refusal to be notified in advance for early organization and advance opportunities for potential participation (right but not the obligation) for future programs –
 -Kahuna Capital ALPHA Programs (bold new tests with different variables and expectations) slightly higher risk (unknown) and slightly higher redemption reward potential and/or
-Kahuna Capital BETA Programs (optimization & refinements)
-Note – Future programs will be within Kahuna until others
· R&D Sponsorship Credit in any future publications including planned IP related to Dynamic Guidance Entrepreneurial Capital (Title TBD)
· Future Co-Sponsor Opportunities – Aligned Strategic Joint Ventures
· Lifetime Legacy Membership (No dues, subscription fees, annual maintenance fees) – Future versions/iterations will be via paid subscription as well as dues and maintenance fees… Sponsorship in the current Kahuna Capital ALHPA guarantees
Value Member– 5-9 SPUs  ($12,500 – $22,500)
Benefits:
· Everything provided in Leverage + the following.
 Opportunity for consideration in designing similar tests with Kahuna Capital providing all open architecture resources and assistance including participation and possibly syndication (leading a group), possibility without any obligation on either party.
· Enhanced communication potential.
Quarterly Briefing call. 
· Every other month we will have an entrepreneurial speaker that will provide a webinar on a specific topic.

Partner Member- 10 SPUs ($25,000)

Benefits:
· Everything provided in Leverage + Value + the following.
· Intellectual Property – Thought Leadership sharing, publishing & open architecture information sharing – collaborative content creation
· Future (ASJVs) – Aligned Strategic Joint Venture (TBD)
· Advisory Team – Proactive decision-making involvement (NOT fiduciary and NOT taking on any liability – just opinions and options.
-Partner members will also be apart, if they chose, of the Kahuna Capital advisory board. 
2X Royalty Redemption
As a thank-you benefit to our initial sponsors and founding members, our plan is to target a 2X Royalty Redemption – 200% of the initial purchase investment of the sponsorship.  This is not a traditional financial investment or security.  The royalty redemption is a core design component and the major premise of this ALPHA R&D Test.
When we can demonstrate an internal 3X return on investment (either in realized cash or sustainable cash flow equivalent) we will return 200% of the initial sponsorship while keeping ALL other benefits, rights and rewards.   This allows Kahuna to show how 1X (initial funding) was organized and employed – 3X or more was created to return 2X and retain 1X or more for the future.   The timeframe for this experiment is no sooner than 12 and no longer than 48 months.  If at 48 months the test is not successful, it is Kahuna's written intention to return the targeted 2X to all sponsors
Kahuna WILL Benefit – This is a SELF-SERVING Experiment! 
Bottom line up front, this program will absolutely 100% benefit Kahuna Business Group, Kahuna Capital, and Kahuna Accounting. There are no apologies. That said, we strive to be able to demonstrate the value exchange and this risk reversal on this adventure, and we want to control as many of the variables as we can.  Again, this is not an investment. It's not an investment in a traditional financial investment. It is a purchase of this sponsorship, this future membership that will have legacy rights and the opportunity for the royalty redemption, should we prove successful in this first initial alpha test.
Still Have Questions? Schedule a Call With Kahuna Now!